Let's create
synergies
solutions for the future
innovative services
      NewBuntu is first and foremost a human adventure that brings together several complementary companies: TETRADIS, 4 IMPACTS and DECIDERATA.
NewBuntu relies on the know-how of its employees and the diversity of its activities to meet the needs of its customers.
By offering innovative solutions and services, the group's entities participate in co-creating a desirable future for all.
Committed to a strong environmental approach, the group intends to support its customers to accelerate the transformation of uses, infrastructures and mobility.
The spirit of innovation, collective intelligence and cohesion is put to use every day to think, together, of a sustainable world that makes sense.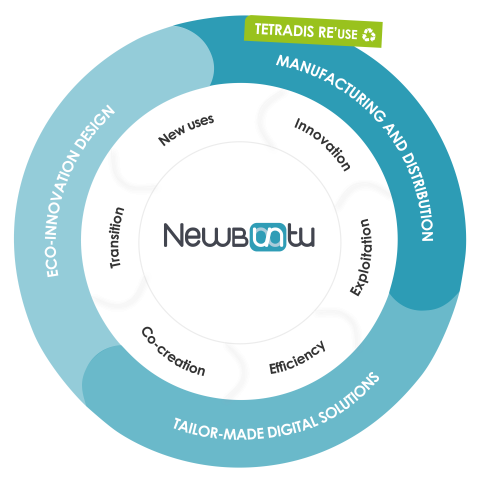 To accompany you in your own transition
NewBuntu participates in the development of its clients by accompanying transitions, reinforcing efficiency and creating new solutions thanks to its varied expertise :
• Manufacturing and distribution
• Support and design in eco-innovation
• The development of tailor-made digital solutions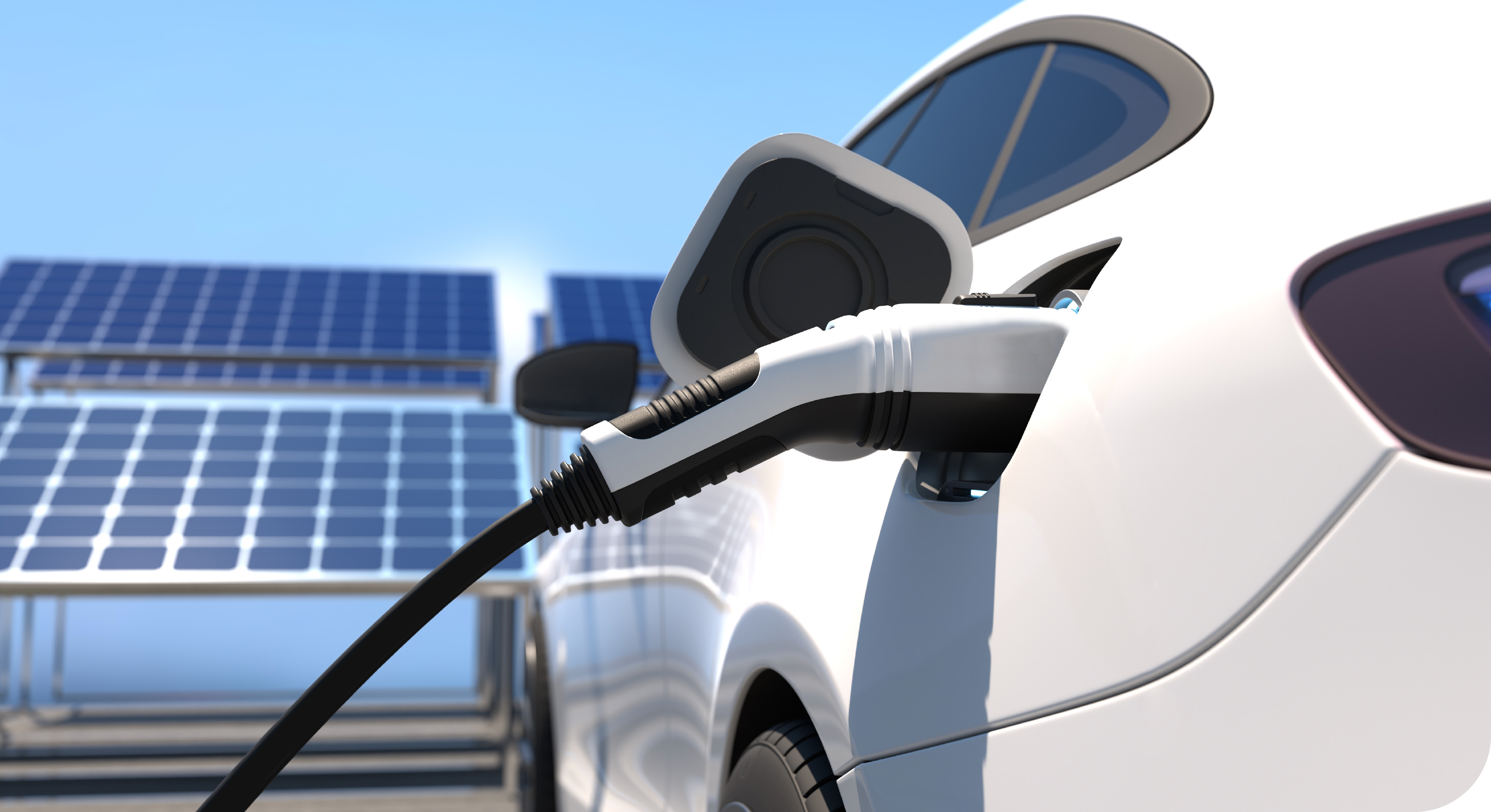 Energy and mobility are major challenges in the energy transition, and they are based on strategic markets that need to be supported in order to participate in the reduction of GHG emissions (Greenhouse Gas).
Photovoltaic and EVSE (Electric Vehicle Supply Equipment) solutions allow us to support our customers in meeting their own commitments.
Connectivity and the development of uses are an integral part of the DNA of the entities integrated into NewBuntu.
Our expertise in the field of broadband deployment and pre-cabling networks positions us as a key player in supporting the development of connected territories and their uses.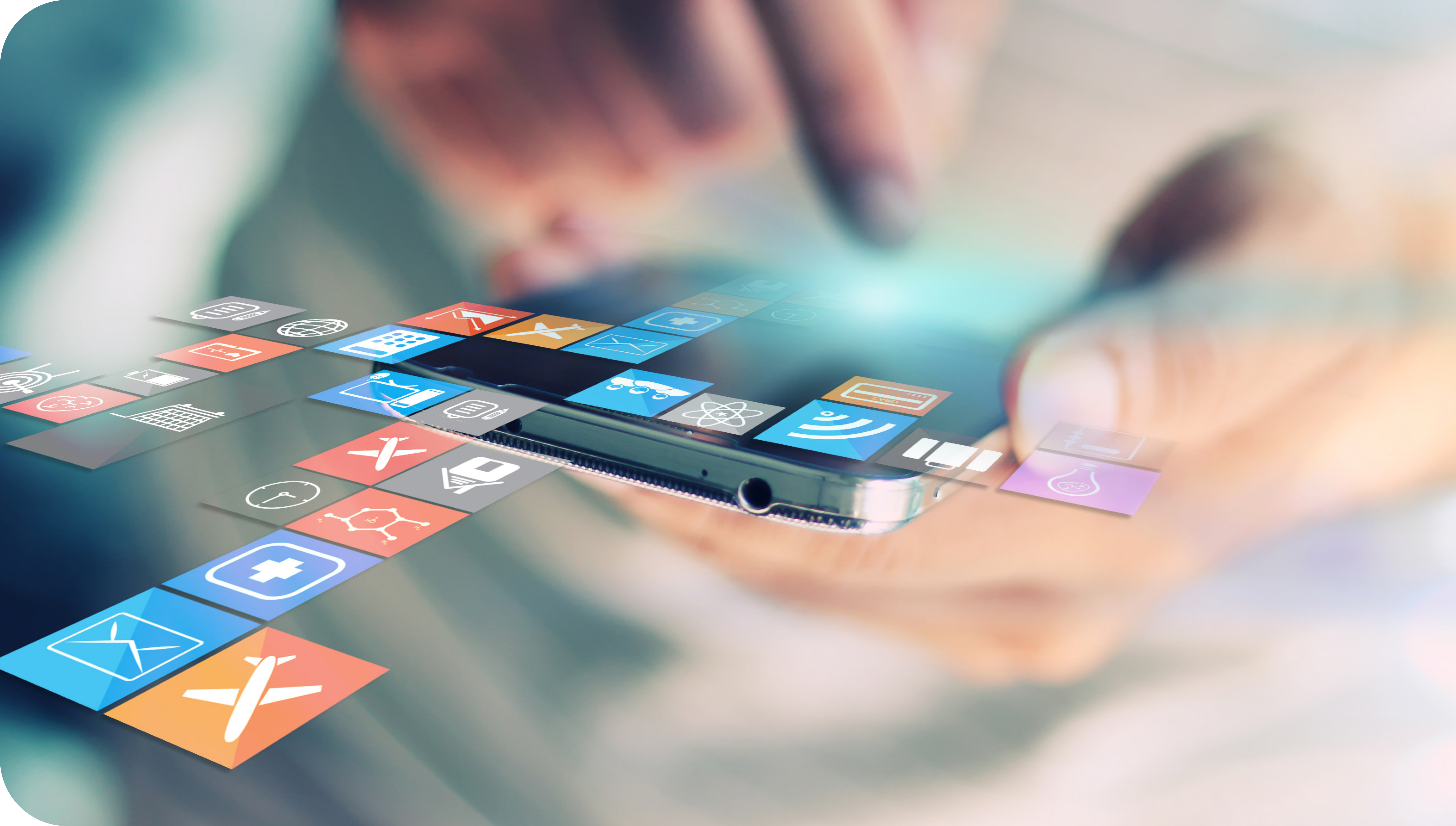 TETRADIS is now recognized as a French manufacturer of telecom and mobility infrastructure solutions (renewable energy, IRVE) integrating operational quality monitoring.
This know-how in the field of networks and energy, combined with digital innovations, enables TETRADIS to offer high value-added services to improve the performance of networks and connected territories.

The crossroads is a perfect illustration of 4 IMPACTS.
Combining the recognised skills of a design office that listens to its clients' needs with strategic know-how in eco-innovation support enables us to offer appropriate and sustainable solutions.
Our vision: eco-designing responsible solutions and services to support your social and environmental commitments.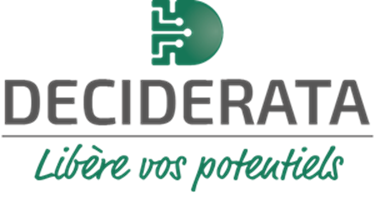 DECIDERATA's core business is the implementation of digital solutions to optimize, simplify and automate processes.
Its dual expertise in business and technology enables it to offer operational solutions that are in line with the functioning and values of the organizations it supports.
For DECIDERATA, digital tools must be a lever for value creation.
Developing new uses for connected territories
Accompany the low-carbon transition of your company
Facilitate your operations and industrialize your deployments
Automate repetitive processes to increase efficiency
Let's discuss your projects !